About
I believe every piece of design can be a work of art.
I love my work and enjoy each new project as i get it. Feel free to have a look at my folio and don't hesitate to contact me if you think I can be of service to you.
Thanks for stopping by.
Member since: March 10, 2013
Reviews
Most Recent Reviews
"Chris has done an excellent job for me. Every revision that I asked for was done promptly and professionally with no troubles. I would recommend him to anyone."
Fish Bone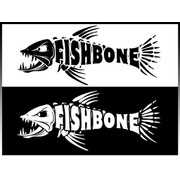 "Chris was very patient throughout my extended design contest and even made significant changes to my design after he was awarded the win. He is indeed easy to work with. I highly recommend him for one-on-one projects for sure. Mickey L. Pulcini Pulcini..."
Mublisher