About
Hi ..
I am a graphic designer, an illustration maniac & a cat addict!
My works are original and variant.
Available almost 24/7 online.
Love feedbacks and critiques .. They make me what I am!
Member since: October 20, 2015
Reviews
Most Recent Reviews
"AMSEN has excellent virtual communication skills, determination to understand the client's needs, knowledgable about lots of technical aspects of the designs and got an original personal creative touch. I'm very satisfied. Will definitely have futur..."
AlFulk Publishing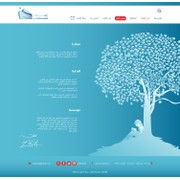 "By far ... and I mean really by far THE BEST! I didn't even think when I created the contest that I'll get something as great and as cool looking as this ! Will definetely create contests for him in the future!"
valentin l