About
Any designer can churn out endless white noise for products and services, but this does no one any good. Unfortunately, even after this approach inevitably fails,
the reflex is often to "turn up" the noise for better results rather than fine-tune it.
To be heard, we have to be smarter, not louder.
This is expertly crafted disruption.
Member since: April 03, 2012
Reviews
"He engaged in the contest from the beginning and didn't wait for others to do all the work. He responded quickly to our requests. Showing the logo in a variety of settings would have made it stand out even more. Happy with their willingness to try man..."
krogmanholdingL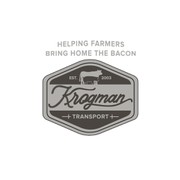 "Took what we asked for and made it amazing, will work with again in the future!"
dexpenny