About
Publishing, designer and advertising creative freelance, I work for over twenty years in fields related to leisure (hunting, fishing, diving, dogs), fiction, culture, photography, food and wine, and in others as pharmaceutical, industrial and medical-aesthetic. www.paulabecattini.com
Grafico editoriale e pubblicitario creativo free lance, opero da oltre vent'anni in settori inerenti tempo libero (caccia, pesca, subacquea, cinofilia), narrativa, cultura, fotografia, enogastronomia, ecc.
Member since: April 16, 2013
Reviews
"Absolutely fantastic to work with. Really thorough and pleasant to deal with. Loved the way she made the t into a sword."
noelmcoughlan
reviewed over 6 years ago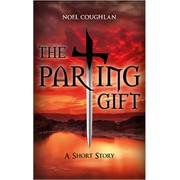 "Efficient, intuitive, understanding and patient is a few positive words that describe this young Designer. We will work with Paula again and we would like to wish her all the luck,succes possible in her long future Designer carrier. Thank you for visu..."
Micke
reviewed almost 7 years ago