About
My profession is in 3D design/animation. I enjoy the challenge of photorealistic work. I have more than 17 years experience in the field and continue to learn more each day...both through project work and my own curiosity.
Country: United States.
Member since: December 05, 2013
Reviews
"My Idea Studio is a very kind and professional fast responding designer. Always open minded to our ideas and thoughts.We are very pleased with the result. Highly recommended!"
Daminion Software
"Amazing design and quick adjustments requested. Files were set up nicely in folders .. i highly recommend"
rob 3y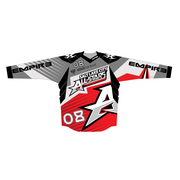 "Our experience with My Ideat Studio was great! With him you are in good hands. - Fast by adjustments and communication - Creative by resolve design problems"
rakete87