About
Matthew has been designing Quality products for years see how you can benefit from his expertise.
Country: United States.
Member since: November 14, 2012
Reviews
Most Recent Reviews
"Matthews designs did a fantastic job. I have used 99designs a number of times and typically always have multiple designers in the finals. Matthews designs gave us an EASY reason not to do it this time. Their design was perfect and the crazy thing is the..."
jbrooksisrael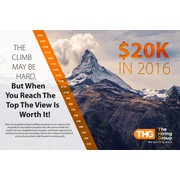 "Matthew did a fantastic job on this design. He really focused in on what the design brief said and provided a design that was precisely what our client was looking for. His design is consistent with the clients other materials while demonstrating a ..."
Anonymous client
"I went into 99designs.com not having any idea of what I was getting into, it was easy. Matthews came up with great ideas, followed my suggestions of what I did and didnot like and won hand down! There were other very good designs too but Matthew paid ..."
Chucker9