About
Each person has a creative bag of tricks. Mine would be: monochromatic tones, contrast, solid lines, alignment, scale, clean, focal points, simplicity, power, humor, empathy, fun, great skill, attention to detail, etc.
When it comes to design, I judge success by the number of people touched by my work positively. Skills play a large role, of course, but ultimately, I think that the final result should be happy people, or at least do not be upset.
You can contact me for 1-to-1 Projects.
Country: Romania.
Member since: November 20, 2008
Reviews
"Very professional and communicative. Definitely will use again!"
Anonymous client
reviewed 8 months ago
Leon Adama
responded 8 months ago
"Really like how he understood my idea since the beginning."
Valeria_rgs
reviewed over 1 year ago
Leon Adama
responded over 1 year ago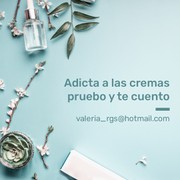 "Was responsive to changes in a timely manner - provided excellent service. Very happy with the designs provided."
Anonymous client
reviewed over 6 years ago