About
Hi there!
Looking for awesome Concept Art, Character Design, Storyboards or Book Illustrations? Digital or Pencils and Ink? Anythings suits me, it's up to you to choose.
I work professionally as a freelance illustrator, storyboard artist and graphic designer for over 15 years. Over the course of time I've been involved in numerous projects, both as an individual or within a creative group.
Member since: February 04, 2015
Reviews
"Great designs and used feedback constructively."
artdeptX
reviewed about 3 years ago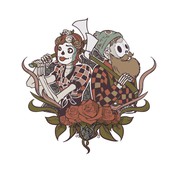 "Great Job! Incredibly responsive to feedback. "
petey873
reviewed over 4 years ago