About
My job is my hobby.
I am combining visually pleasing design with statistically proven marketing psychology. 10 years experience in Graphics Design and high experience in Adult Ads!
I'm at your service :) Feel free to Invite me or contact me at: n***********@*****.com
Member since: April 06, 2013
Reviews
"Tom IS the best of all the card designers that I've seen so far, and I knew he would win the contest just from the sheer volume of contributions, and he thinks ahead and offers ideas before you can think of them. That's the mark of an excellent designer..."
OED
reviewed almost 7 years ago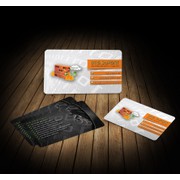 "Tomy8 has not a good hand for designs and the vision I like to see what I mean - He is also very fast in doing changes and very kind in the communication. A very reliable partner and very recommondable for designs with graphic and text."
Markus_Leonhard
reviewed almost 7 years ago