About
25+ years experience in art direction, graphic design and production for packaging, pop, brochures, logos, direct mail, web, advertising & more. Clients: Pepsi, Tropicana, Unilever, Quaker, Frito-Lay, Lipton, Castrol, Playtex, Arby's, Nivea, Eucerin, Subway, Kelloggs, Keebler, Dole, Cambell's Soup, Mars, Dewars, Labatts, Toyota, Sodexho, Aquaphor and many more!
Member since: April 19, 2012
Reviews
"Dee showed her class as an experienced designer on this job, succeeding where others failed. We would love to work with her again. Know that you are in good hands."
Cameron928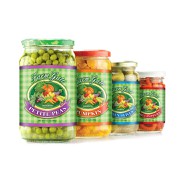 "I am very happy that we used 99 Designs to create a packaging label for our teas. Dagrafix did an excellent job creating the winning design. It is an outstanding design and we are very excited to send it to the printer. Dagrafix showed high levels of cr..."
Gabi_antemie