About
Let me create the logo you will feel good about putting all over your products, your website, your office and promotional materials.
Country: Canada.
Member since: March 22, 2013
Reviews
"抜群にセンスがあり、とても満足できました。 やはり日本人にはない感性だと思いました。"
koichig
reviewed almost 6 years ago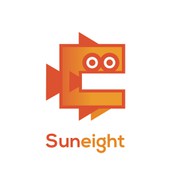 "This experience was amazing! We didn't expect to get the number of designs that we did, and we enjoyed most of them. It was so fun to log in each time and see what new designs had been submitted. By the end, we had received over 100 designs. We left fee..."
Anonymous client
reviewed almost 6 years ago
"我々のセンスにピッタリのロゴデザインでした。 有難うございました。 It was a logo design perfect for our sense. Thank you very much."
StarProjectLINX
reviewed almost 6 years ago