About
⭐️ Brand Identity
Logo, Corporate Identity, Mascot.
⭐️ Print Design
Brochure, Flyer, Postcard, Catalogue, Signage, Packaging, Car Wrap.
⭐️ Media Graphics:
Advertisement Banner, Header Slider, Social Media Graphics, Power Point Presentation.
Please feel free to discuss with us or invite us 1-to-1 project. We look forward to provide quality service at reasonable price.
Member since: September 22, 2016
Reviews
"Great to work with and open to edits, critiques and suggestions! Very easy to work with and sparked a lot of creativity."
rlhcreasy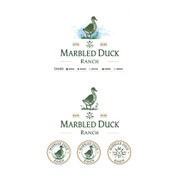 "Tharley did really great work and put in the effort to revise and listen to feedback until it was just right. "
ethanZ