About
I like to find creative visual solutions for problems. I am a photographer and designer. Highly proficient in visualizing ideas and bringing them to life. My style of art is clean, minimalistic and sophisticated.
Country: Australia.
Member since: May 16, 2017
Reviews
"It's my pleasure working with 'Invincible'! Very hard-working, creative guy! I think of him as a friend who faithfully fulfills all his duties despite many minor requests! If you're looking for a designer with reasonable reward, I highly recommend h..."
audiolegenK
reviewed 3 months ago
Nvncble designs
responded 3 months ago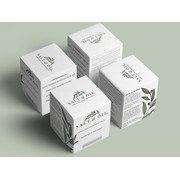 "Dear Mr. Ujiwal Vadhani (Nvncble) , Congrats to you and highly appreciated again! It was a short time , but very happy and enjoyed working with you. Above all, I am very grateful to you for making a better work than I expected, and I would like t..."
audiolegenK
reviewed 3 months ago