About
Estoy seguro que puedo ayudarte. Diseño de logos y páginas web autogestionables, que se adaptan fácilmente a todos los dispositivos móviles. Elegantes, seguras y muy rentables; con un plan SEO inicial para que tu proyecto empiece a dar sus primeros pasos en Google. Mis tarifas están pensadas especialmente para pequeños negocios, reformas de webs que se han quedado obsoletas o proyectos independientes que recién empiezan en el mundo digital. Experto en Wordpress, Elementor, DIVI y Shopify.
Country: Spain.
Member since: August 29, 2017
Reviews
"Très bonne réactivité, excellente implication"
Anonymous client
reviewed 6 months ago
Nico B.
responded 6 months ago
"Great job, made a lot of revisions and original ideas, didn't just copy other people but at the same time did some research to understand the industry we were in a little. Thanks a lot!"
eliasmmh
reviewed over 4 years ago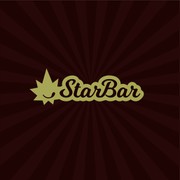 "Thank you very much for the great design. It was a pleasure to work with you and your ideas!"
manuelknellwolf
reviewed over 4 years ago