About
Gamal Salem is a graphic designer based out of Toronto, Canada. He has served a global clientele stretching from North America to the Middle East. Gamal's genuine love for graphic design has giving him the ability to expand his knowledge and creativity within his field. "After all, do we not succeed at the things we love the most?" He is known to say that the only loves in his life greater than design are his wife and two kids.
Member since: December 14, 2015
Reviews
Most Recent Reviews
"G. SALEM has won the last two of our competitions. His skill and patience is a virtue. His work ethic is tremendous. It's very comforting to have G. Salem working on one of our projects, we always know we're in safe hands."
Blue Cedar Films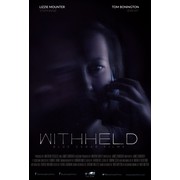 "Gamal is quick and efficient! Does great work and will continue to use him for my business needs. "
jessica 9b
"G. Salem is a passionate, creative and skilful designer who will work continuously until you are pleased with the design. I highly recommend G. Salem."
Blue Cedar Films