About
Hi, I am Davor known as d.design.art 41 years old artist with 10+ years of experience in designing. My every project start on the paper and I will work for you in a unique and special way until I find the perfect solution for your business.
If you like my work and you want to cooperate directly with me, just send me an invite , I am available 24/7 for 1-to-1 projects.
Member since: April 21, 2013
Reviews
"I set out a brief that didn't really have very much in the way of specifics. I knew what I didn't want but couldn't really articulate what I did want - I couldn't totally picture it. I feel like we got to the final design quite naturally after playing w..."
mail 2Ko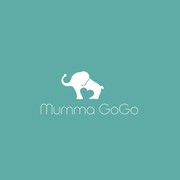 "Beautiful, hand-drawn design! Unique & exactly what I was looking for. Thank you for adding your own creativity... you thought of things I didn't. I'll be asking you to do more for me next week!"
Anonymous client
"Excellent Job! It was a true pleasure to have you do our logo for our ministry! We appreciate your hard work. Thanks a ton. -Elliott"
elliott.crawford