About
Hello, I'm Beatriz and I love to build things through design and code.
I've been studying and working in design for 9 years now. I am a very hands-on person that is excited to explore different technologies and techniques. My biggest drive is to be learning and challenging myself continuously. I am very fascinated by how things work and always trying to come up with practical solutions as an innate problem-solver.
Member since: December 30, 2013
Reviews
"Bnov has a great flair for design and was incredibly responsive to my suggestions. Her work is sophisticated, clean, and modern. I would highly recommend her to anybody looking for a new corporate identity or logo design."
Rep Group
reviewed over 6 years ago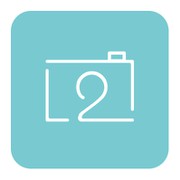 "Beatrice was absolutely fantastic to work with. Not only did she design us a beautiful logo, but she had an understanding off the brief and the requirements of our business that was not matched by an other designer in our competition. After receiving a ..."
coreprivate
reviewed almost 7 years ago