About
NE Graphics and Designs, formally 49 Designs
was founded in 1992 by Eric Darryl Hardaway.
I am a graduate of Pratt Institute New York City
with a degree in Graphic Design, Illustration, and
Advertisting. Since graduating, I have worked
and freelanced for many of the top Fortune 500
companies in New York, New Jersey, Philadelphia,
Memphis, and now my home base Atlanta, Georgia. NE Grapics and Designs mission is to live up to it's name
NE Graphics, NE Designs, NE Media, NE Time. Specializ
Country: United States.
Member since: May 25, 2012
Reviews
"Thanks for being a pleasure to work with. Really appreciated your helpfulness in getting things 'just right' for us."
Miriam at GoalSmart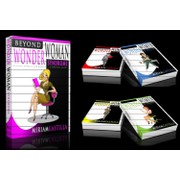 "A great job..the design I chose was completely different than any other. Great creative. I am really happy with everything."
Bernie Griffiths