About
Design is my passion. I want to create something unique, something what doesn't already exists. I have worked for many great clients to help them to improve there business and to improve there look and feel. For me it's important what you want. That's my goal.
Country: Netherlands.
Member since: May 12, 2013
Reviews
Most Recent Reviews
"Het was heel mooi om te merken hoe Magali van het begin af aan achter haar ontwerp stond. Ze gaf eerlijk aan wat het ontwerp wel en niet zou verbeteren en hield het idee en de balans daarbij steeds nauwlettend in de gaten. Ze bracht hiermee stevigheid e..."
marlouschrijen
"Jij hebt vrij snel een passend logo ontworpen die een combinatie is van creativiteit (speels, modern, goede kleursamenstelling) en toch rekening houdend met onze missie van onze onderneming, die onze doelgroep ons inziens ook zal aanspreken!! Dank je wel!"
katrien.flp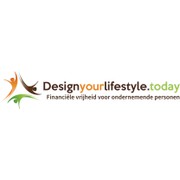 "Fijne designer die precies het juiste gevoel weet over te brengen. Ook weet deze designer goed te luisteren naar de wensen van de klant"
Karin boer