About
Simple. Elegant. Pleasing to the eye. That is the formula for great design. Been following this motto for over a decade.
Member since: December 11, 2012
Reviews
"Awesome designer!"
deleted-3400504
reviewed almost 4 years ago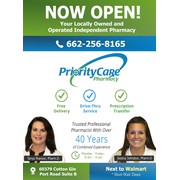 "Very efficient. Nothing was too much to ask. I made many changes along the way and these were done quickly. This was what kept me interested as I could see the flyer coming together to get the result I wanted. Would use Designs 123 again."
Smart-dent
reviewed almost 7 years ago