About
Love to design, love to understand and love to visualize. With more than 10 years of experience in design arena, it's always amazing to compete with the best and deliver the best. Looking forward to making it work for all and every client. Thanks.
Member since: November 28, 2012
Reviews
"Thank you Roy for your beautiful work! We really appreciate how responsive and patient you were with our design changes. We appreciate you! "
Abustamante78
reviewed over 4 years ago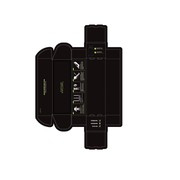 "Went above and beyond by giving us access to multiple design files. Great communication and work ethic!"
Pacific Org Well
reviewed over 4 years ago
"Professional Roy followed the guidance that was provided in the project brief, yet added professional expertise that led to the selection of his/her as the finalist."
Anonymous client
reviewed almost 5 years ago