About
=>
Ich verstehe, dass das Finden des richtigen Pakets für Ihre Markenidentität oberste Priorität hat. Das richtige Markenidentitätspaket ist entscheidend für das Wachstum und den Erfolg Ihres Unternehmens.
Mit 9 (neun) Jahren Erfahrung im Grafikdesign. Drucken Sie Ihr Logo, Ihre Markenidentität und Ihr Webdesign an uns.
Gerne bespreche ich Ihre Projektanforderungen und wie ich Ihnen dabei helfen kann, diese zu erfüllen.
You can hire me on 1 to 1 project.
Country: Indonesia.
Member since: July 28, 2018
Reviews
"Super Design - unkomplizierte Zusammenarbeit"
infhGE
reviewed about 2 months ago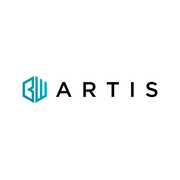 "Great Job! Will recommend to anyone looking for awesome work. Thanks"
Anonymous client
reviewed about 1 year ago
"I think the design came out beautiful and original. I am very happy with the work. The designer delivered what we were looking for. They responded quick to feedback. Great job!!"
Anonymous client
reviewed about 1 year ago