About
Web, App and Icon Designer. Clean simple and user friendly!
1 to 1 projects:
Complete web site or app design ~ $5.000 You will get:
-A unique web design that will support and help your business grow.
-A unique set of icons.
-A unique illustrations if needed.
-Email Template
-Design style guide.
-Turnaround ~ 15 to 30 days
Web design + HTML/CSS/JS ~ $7.000
-Turnaround ~ 30 to 45 days
Web design + WordPress theme ~ $10.000
-Turnaround ~ 60 days
Member since: July 18, 2010
Reviews
"We have used this person for multiple projects during the years and he has always delivered great results on time and on budget. We highly recommend him."
David.eriksson
"Vakci is a terrific designer. He is creative, and quick with communication and updates. I really appreciated his patience with revisions, and his thoughtful style. Most importantly, his work is excellent, and we are happy :-) "
Red Pelican Music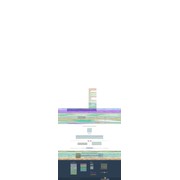 "We got a professional design very quickly. The designer was quite responsive to feedback and seemed to know exactly what we wanted from a brief text description. Would work with this designer again!"
Anonymous client