About
@=> r**********@*****.com www=> ranushka.me
Member since: March 22, 2011
Reviews
"I really enjoyed working with Ranushka. Very creative and took direction well. Responded quickly and always completed changes in my notes with no problem. Very good experience!"
Man Mug
reviewed almost 8 years ago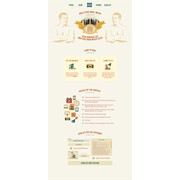 "As much as I tried to eliminate some of the crazier ideas, I couldn't help but love wow wow's persistent creativity. Finally, his hard work paid off as he took my feedback and toiled relentlessly, improving with each new entry. In the end, we loved so..."
GameFish
reviewed almost 8 years ago