About
Hi! I am a freelance designer with a B.A. in Art with Graphic Design focus. I do logos, print materials and websites (in Wordpress and Squarespace with CSS customization) for small businesses, non-profits, and freelancers. I have completed 15 skills on Codeacdemy, including HTML, CSS, Responsive Design, and PHP. Now working on Javacript! I also handle newsletters and social media for clients.
Member since: January 17, 2013
Reviews
"I really enjoyed how the design meet what I was looking for in my brief, but also had its own creative spin put on it to make something that actually fit my style a bit more. "
wmcbride03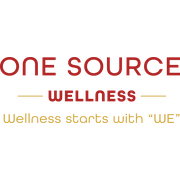 "Nancy is amazingly responsive. The end product is beautiful and really represents what I am trying to communicate to prospective clients. She is a joy to work with."
karen.herold
"Nancy was very responsive and seemed to "get" right off what I was looking for. I am very excited to get these printed up!"
karen.herold