About
I graduated from Computer Engineering major, but have been fortunate enough to do what I love most, drawing! My first job was as Multimedia Consultant at Freeport Mc Moran for 2 years, making training videos, illustration, etc. Later, I worked in 3 advertising agencies in 10.5 years span. The last one was LOWE as Graphic Design Mgr. I specialized in character design & illustration related designs. I also had my work published by HarperCollins as co-creator of a graphic novel with a US writer.
Member since: February 20, 2009
Reviews
"Perfect job! And fast answer."
henrikklosternielsen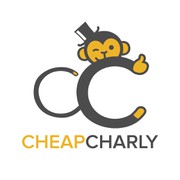 "I was very happy with the design and look forward to hopefully working on another one soon."
jhnnywtsn