About
Think outside the box!
This is my motto every time I make my designs.
Expect 100.1 percent of creativity if you hire me as your designer.
My design principle? Very simple. I believe in this formula:
Critical thinking Skills + Talent = EFFECTIVE DESIGN.
A design must be reasonable in every lines, dots, strokes, shapes, colors...........arts that he makes. A designer must be smart!
Online Portfolio: http://clintalmacin.com/
Skype: clint.almacin1
Member since: December 24, 2014
Reviews
"Very creative and always responsive to feedback and requests. Good communication and of course great designs! A pleasure to work with."
East Tennessee
reviewed almost 7 years ago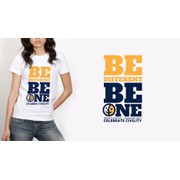 "It's been a pleasure working together. The whole process has been spotless with a responsive process, we worked to fine tune the details together and got to an excellent result that went above our expectations."
A-shirt
reviewed almost 7 years ago