About
Hi,
I'm Karen, a book cover design specialist. I've worked with some amazing authors, creating covers for all genres - fiction and non fiction.
I love a challenge and never give up on a brief. If you're looking for someone who is easy to work with, reliable and doesn't sleep... I'm your woman! I'm new to 99designs but not new to cover design.
For more details of my business and a peek at my great value pre-made covers, visit my website at www.magicdesign.company
Country: United Kingdom.
Member since: October 10, 2017
Reviews
"Really enjoyed working with the designer and am delighted with the result."
immo24-7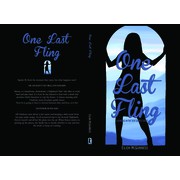 "I recommend the Magic Design Co.! This was one of the first designs submitted. It was love at first sight for me, and my team members loved it as well. The design withstood over 70 submissions to win the prize with only a few changes. Karen was great to..."
Laughing Tortoise