Reviews
"I loved Alena creativity on this project! Out of all designs. Her designs were very unique and modern while incorporating the nice color scheme. I highly recommend her talents and creative skill! "
adamsifranU
reviewed 8 months ago
Kistipero
responded 8 months ago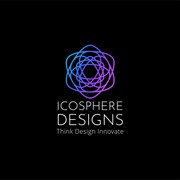 "great to work with"
Anonymous client
reviewed about 3 years ago
"I love 99 Designs and all of the fantastic designers. If you are in need of a high quality design, this is the place and Kuuka is an awesome designer. "
Joe66911
reviewed about 5 years ago