About
UIUX CUTTING-EDGE DESIGNER FOCUSED ON USER EXPERIENCE / USER INTERFACE / WEB DESIGN / APP&MOBILE DESIGN ANDROID-iOS / INFOGRAPHIC / DASHBOARD / PROFESSIONAL ICONS / LOGO&BRANDING / PERFECT PIXEL ILLUSTRATION / GLOBAL MULTILANGUAGE CULTURE
Member since: March 13, 2012
Reviews
"Awesome understanding of brief and although it might not directly have been his normal style he understood what we wanted and adjusted his design in a very impressive and professional manner to the wishes and visions of his client. This is what i find i..."
andreas zR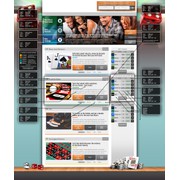 "Gus Giraldo did a awesome job. He understand exactly the requirements. The communication with Gus was very good. He also did extra work and delivered the Icons in different colors that they can be used for different backgrounds. And thats not all. Gus m..."
Daniel Glier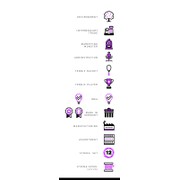 "As a final comment : We have found Gus Giraldo to be immensely patient and professional in all his dealings with us. He has been willing to respond enthusiastically and with great accuracy to our endless requests for even the smallest change. His abilit..."
Trichards