About
graphic design
Email: e***************@*****.com
Member since: June 08, 2011
Reviews
"Ferangi is a very talented and creative artist. His designs have excellent composition with a nice balance of design, detail and contrast. On top of that, Ferangi is a true professional. After my contest was over I asked for alot of additional work a..."
RobC75
reviewed almost 7 years ago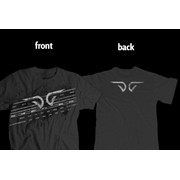 "Ferangi did a beautiful job. His design was very unique and professional. He was easy to work with and responded to all requests. I highly recommend him."
mkowalczyk
reviewed almost 7 years ago