About
More than 5 years of experience in advertising agency. More than 5 years as freelancer( web design, web development, multimedia, 2D and 3D design).
Work in programs of design such as Photoshop, CorelDraw, Inkscape, Premiere, 3DMax, Flash and have experience in programming on PHP, MYSQL, CSS, HTML, Javascript, Object Pascal. Also love computer games and game design.
More on my site: http://dr-ach.com/
Member since: October 28, 2013
Reviews
"dr. Ach is a true pro. Look at his portfolio and you'll eel confident he can produce whatever you need. He came up with a unique concept and with a couple of revisions we landed with the perfect design for our product. We intend on using him again on fu..."
brian ix
reviewed almost 7 years ago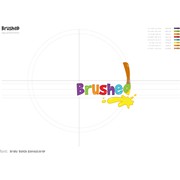 "Excellent Designer to work with. Attentive, hard working, flexible and persistent. Looking forward to seeing him win more competitions and I would definitely recommend him."
aramkrishna
reviewed almost 7 years ago