Reviews
"C'est le seul designer qui a réfléchi à une identité de marque, pas seulement un logo, le travail d'un professionnel. Merci pour sa patiente et l'écoute de son client. A très bientôt !"
Anonymous client
"Very good work! Was a good surprise because he come at last minute before the end of first turn with a first idea..... good but not but not very good (for me), but different, and enough good and different for my curiosty. And enough to give the chanc..."
POURLESYEUX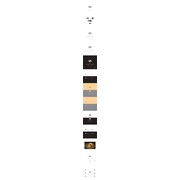 "CO:DE:sign was an absolute pleasure to work with. He was very professional and went well above and beyond to accommodate my needs."
d_lede