About
Jason is an award-winning designer and art director with 20 years' design experience in both digital and traditional applications, including brand development, marketing, multi-media and web design. His experience ranges from Oprah Winfrey and Toyota/Scion to small area boutiques and independent retailers.
When not in full-on designer mode, Jason is also a performing musician, a proud father of two, a lover of all things Apple, and a dedicated locavore. He also makes a mean cuppa Joe.
Country: United States.
Member since: January 24, 2017
Reviews
"FlyCasual was great to work with. Since I was not final decision maker - he was very patient in receiving feedback/direction but was very quick on the turnaround. I truly believe that he was focused on the product not just the payment. I would definitel..."
rachel.margulies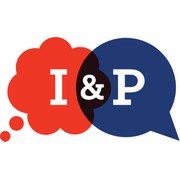 "FlyCasual consistently demonstrated creativity, technical talent and an understanding of what I really wanted! His experience shone through in his ability to both respond to what I asked for as well as show me great ideas I'd have never thought of mysel..."
stuartnt
"It has been a pleasure working with FlyCasual. Not only did he quickly create a logo that fit our needs, but he also provided his candid feedback based on his experience in this particular industry. He was extremely responsive. Looking forward to wor..."
niemi.eric