About
Hallo lieber Profilbesucher,
Ich bin ein 32 jähriger Kommunikationsdesigner aus Frankfurt am Main. Gesalterisch stark bin ich in der Logogestaltung, im Corporate Identity, in der Illustration und im Editorialdesign. Verpackungen und Stanzformen mag ich auch sehr gerne. Bevorzugt im Print- aber auch im Online-Bereich bin ich nun seit mittlerweile 12 Jahren tätig.
Ich freue mich auf Sie!
Benjamin Böhle
Country: Germany.
Member since: April 22, 2016
Reviews
"Herr Böhle hat uns nicht nur durch die Qualität seiner Entwürfe überzeugt, sondern auch durch seine Bereitschaft, jederzeit und kurzfristig auf unsere Vorschläge und Bitten einzugehen und sie mit fachlichem Know How zu erörtern und umzusetzen."
baurmann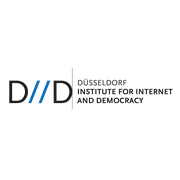 "Very good collaboration. The designer has a good intuition for what is manageable and what not. He communicates his knowledge in an kind understandable way. Thank you."
SebastianSw