About
My goal has always been to expand my capabilities, hone all my skills and help others. Design enables me to explore my passion and tap the well of creativity. Here at Adrenaline Design I endeavor to cater to all sorts of clients who are looking for creative yet practical designs. If you have a project needing completion contact Adrenaline Design so you too can unlock creativity.
Member since: April 12, 2013
Reviews
"Adrenaline Design has once again exceeded my expectations. They listened to what I wanted, asked all the right questions, and presented different options for feedback - along with their own creative input. The result was a true collaboration, and the pr..."
Kep Lagrange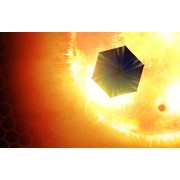 "I wanted an awesome and bold cover for my book, and Adrenaline Design delivered. They were always accepting of my input and suggestions, and confidently used their creativity and experience to improve on my ideas (and add their own!). The outcome was a ..."
Kep Lagrange