About
Member since: March 01, 2013
Reviews
"Excellent work all-around."
Rattrap1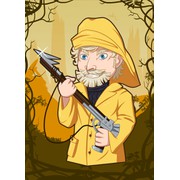 "Delivered as asked."
Rattrap1
"One of the best working relationships I have had with an artist. All the work was turned in quickly and the final product appeared exactly as I had asked. I have now worked with AD_87 on 1 contest and 2 1-to-1 projects and will continue to go back as ot..."
Rattrap1