About
What's Brand Identity Design? It's the post you see about that nice phone you've been thinking about buying, it's the feeling you get when you interact with a brand's image, that which represents it's values, core beliefs, and personality in an easily digestible visual system. Think Apple, with it's sleek curves and minimalist logo. Think Starbuck's, and that feeling of upper-class customer service and craft coffee, which you get reminded of by seeing their logo.
Member since: June 04, 2015
Reviews
"What a great guy. He was the first one in the competition who created a design that really stood out. He added a special creative element that was copied by other designers later on. Friendly and fast in his replies."
infoF4
reviewed about 2 years ago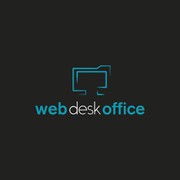 "Bocrive was very fast to respond and implement any feedback we gave and was the most creative of all the designers in our contest."
matthewbare
reviewed about 3 years ago