Reviews
"Manuel is a fast communicator and a wonderful designer. We are very lucky to have had the chance to work with him. Good luck with the rest of your designs!"
azimm J
reviewed almost 7 years ago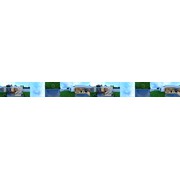 "An excellent designer! Manuel took feedback incredible well and worked quickly to craft detailed, compelling illustrations for my business. He was especially deft at always featuring our product in a positive light across a variety of topics. I highly r..."
Anonymous client
reviewed almost 7 years ago
"Manuel did wonderful work for us. His illustrations were smart and effective and humorous -- exactly what we wanted. He also responded very quickly ro requests, and worked hard to meet our needs. I would highly recommend him."
Mindspire Prep
reviewed over 7 years ago