About
Hello i'm, a freelance web designer. I build clean, functional, unique and quality web sites which are compliant with W3C standards(visit me at codeglider.com). I love developing web pages and working with people to create valuable experience for them and their clients.
Education: Computer Science degree
Certificates: MCP, MCDST
Member since: August 27, 2011
Reviews
"CodeGlider did a great job. Easy to work with and dedicated to providing great customer service. "
Amreus1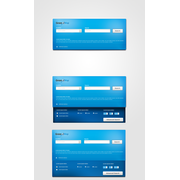 "Another great job with great customer service. "
Amreus1