About
Where there is a will, there is a way to reach everything...Insya Allah
Country: Indonesia.
Member since: November 27, 2010
Reviews
"We are very happy with our logo. The designer made some last minute changes to the design, which made us chose it over the others."
Dealwiz.info
reviewed over 7 years ago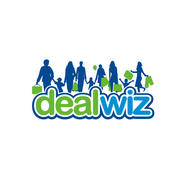 "Fantastic design, Manivestech. We appreciate your creativity, open-mindness, and willingness to satisfy every request we had. You are very easy to work with, and I recommend your services to any organization or company seeking professional and creat..."
Forward Tutoring
reviewed over 7 years ago