About
Art Lover, Art Maker, Art Consumer.
Let's start talking about what You need!
I would love to inspire you & design for you.
Thank you for checking my profile.
Member since: June 03, 2010
Reviews
"Fleurys did a fantastic job with the design of the Connection Practice boards. She paid careful attention to the instructions and added her graphic design talent. We are very pleased."
ritamarie
reviewed almost 3 years ago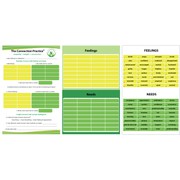 "Fleurys really paid attention to the design brief and the comments made on other designs, she was able to take all of the great aspects of what we had envisioned and really made a fantastic job of delivering the project and was quick to build on our fee..."
Martyn2
reviewed almost 6 years ago
"Fleurys's performed an amazing job with regards to our contest. Her initial renderings were on point with what we were looking for, and through design feedback, she was able to provide many many iterations very quickly in order to facilitate an aggressi..."
Andy199188
reviewed almost 6 years ago