About
I just tried to pull out my honesty in each work I produce. strive with all effort, producing original work.
Feel free to contact me at a**********@*****.com if you wanna do some great work with me
Member since: May 17, 2009
Reviews
"Papamuda was a pleasure to work with and very responsive especially during such a busy time of year Christmas. Really appreciated their willingness to perfect our logo. A big Thank you to Papamuda"
Row y
reviewed over 6 years ago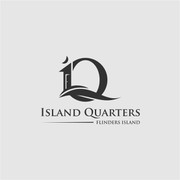 "Very active designer. From the start point, he submitted a well developed design and continued working on it till the last day. Very satisfied."
Anonymous client
reviewed over 6 years ago
"Papamuda produced an excellent design with his very first submission. I only required minor refinements. He was very responsive and prompt with these refinements. The competition in my contest was quite keen with several other very good submissions. So,..."
Anonymous client
reviewed almost 7 years ago