About
I experimented and researched with drawings, painting, photography, total stage and costume design in theater - making connections of images and music, stage performance, video and graphic design. I tried to negotiate my sculptural aspirations with the possibilities which opened during the working process. Thus I have a number of different works in the above mentioned fields, which can all be related to and closely connected with my thoughts on art.
Member since: March 10, 2015
Reviews
"3xe is a true professional and artist who's unafraid of a challenge. Highly recommended for any and all work!"
The Mantle
reviewed almost 6 years ago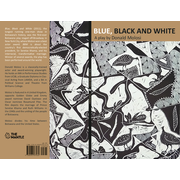 "3xe has spoiled me. This is the first time I have used 99 Designs and because of the quality of work, communication, and speed, I will be a repeat customer of both 99D and 3xe without a doubt. It was clear that 3xe wanted my business -- went for it with..."
The Mantle
reviewed almost 6 years ago