About
I can do all things through Christ who strengthens me. Philippians 4:13 - / /Graphic designs is my hobby can make all format handover :-) // You can go west...you can go east...Don't hesitate to work with me, I will give you the best.I will always be there for you. please contact me anytime, anywhere, you are...work quickly and accurately. Don't Worry ...I will Make you Happy... I 'll to do try my best...
Member since: November 13, 2013
Reviews
"Working with Liam5758 was very professionally. He had good ideas, was able to transfer my ideas quickly and answered to my questions and suggestions inmediately (even despite of the time difference Indonesia - Germany). I highly recommend working with L..."
Schmidt2104
reviewed over 7 years ago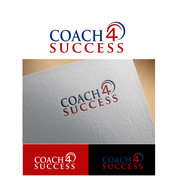 "Good experience overall but a bit confusing in the final round in terms of where to click to do things on the site."
Joel Hughes
reviewed over 7 years ago