About
I'm just an ordinary boy who try to do the best as I can.
If talking about potential, you can tell me after you see my designs.
But one thing you have to know that I made every curves on my designs pure from my own hands and my own creativity. good or not, I LOVE BEING ORIGINAL.
Country: Indonesia.
Member since: November 01, 2014
Reviews
Most Recent Reviews
"Very professional and patient. I definitely recommend the service!"
MJacobs84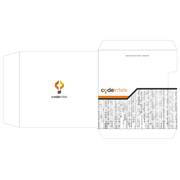 "Yana was a pleasure to work with. Very creative and willing to help in anyway possible!"
MJacobs84