About
Hello!
I'm Sorina, a freelance Graphic and Web Designer from Bavaria, Germany.
Over the past years, I've developed a unique working strategy that allows me to work remotely, without any sacrifice in quality. I build websites that use modern tools to make coding for programmers fast and scalable.
I can also get a quote from a web developer friend and help you develop your project to the final stage.
Please see here a brief portfolio: https://sorinaweber.myportfolio.com
Get in touch!
Country: Germany.
Member since: January 06, 2013
Reviews
"Es macht immer wieder Freude mit Frau Weber zu arbeiten. Schnell, zuverlässig, korrekt."
m.muellerQ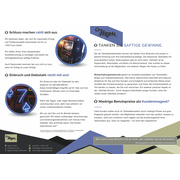 "Vielen Dank an Frau Weber für die hervorragende Arbeit und persönliche Betreuung. Ich bin froh, mein Projekt mit Ihr als Partner umgesetzt zu haben!"
m.muellerQ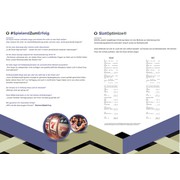 "Schnell, unkompliziert und mit schneller Auffassungsgabe umgesetzt"
frank.duvernell