About
I am a global webworker, specialised in web design and web developing. Creating atmospheric designs, pared with a clean modern look an up do date functionality. I use newest standards and techniques, like jQuerey effects, HTML5, CSS3. I am also specialised in eShops on a smaller scale and I can build your website, based on the newest Wordpress CMS framework. Whatever you need, call for it.
As a developer, my hearth goes for liquid, responsive designs, the latest in web technology of today. We
Member since: March 31, 2012
Reviews
"Professional and talented artist , he gave me the website i want from the first attempt."
EYS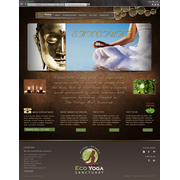 "Markimark just made it much easier and faster to choose the wining design."
EYS