About
Hi, i really love logo design art and I have 8 years experience in graphic design field, and i didn't find any comfortable job in my region so i searched in internet for job depend on the graphic design then i found 99designs and i started in this great community.
Member since: October 15, 2014
Reviews
".ai .pdf .jpeg files Plz Thks "
Contact266
"Working with Art Factory was really good. Beyond a vibrant design for the logo, the set of different visualizations of the design was really helpful in visualizing how the logo would work, and Art Factory was good in making a couple of updates after se..."
mike Dz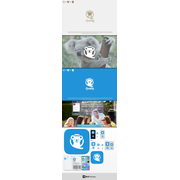 "great job! thank you!"
nick 18