About
Let us take a detour to go home because the moon was shining bluish ...
sometimes the flowers are wet by the rain moves the heart. ...
Country: Indonesia.
Member since: October 20, 2016
Reviews
Most Recent Reviews
"Wantrisna was a joy to work with. I am very happy with my final product. I was very pleased with the way my ideas were expressed. Very professional and lovely person to work with. I look forward to working with this excellent designer and person again i..."
mcaulay49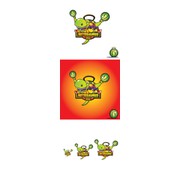 "We love our final design, Wantrisna works quickly and is very responsive to feedback. We definitely recommend Wantrisna! "
clayton6
"Wantrisna did a great job with the project! Every time I thought we were done, she added something new and perfect to the design. Thanks for all of your awesome work!"
ybr W